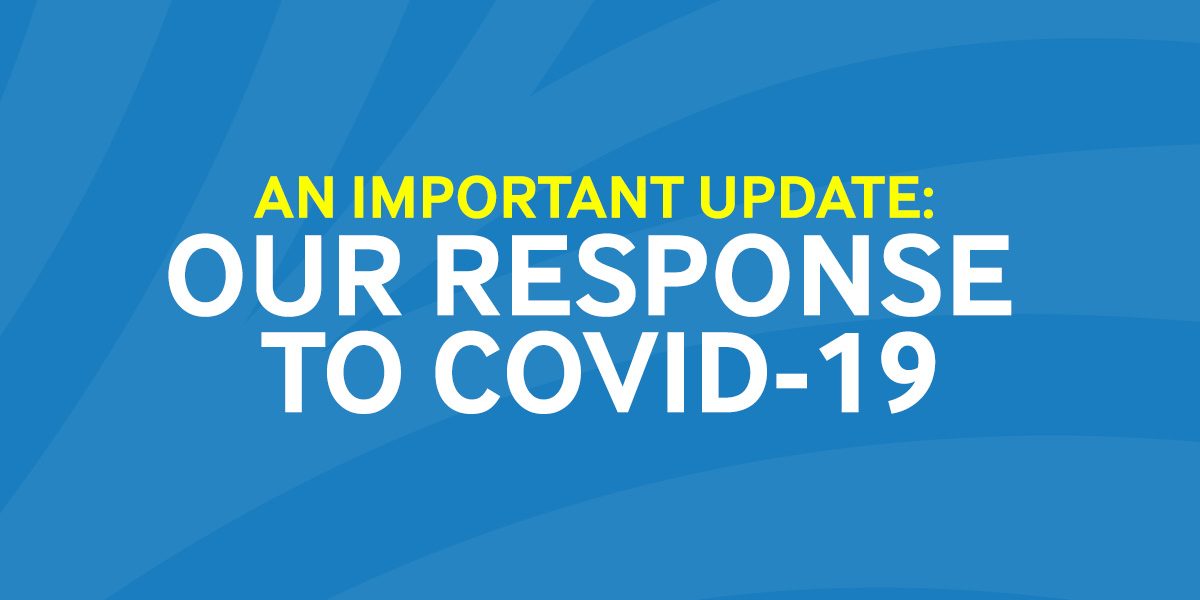 Our Re-Opening Plan After Covid 19 Shutdown
In March of 2020, the leadership of both First Baptist Church of East Millinocket and Millinocket Baptist Church chose to show love to our neighbors by adhering to the state mandate to close our doors to physical worship in the buildings. We went to a completely digital worship service through our livestreaming efforts through the Millinocket Baptist Church Facebook Page. This has been working much better than we could have ever expected praise the Lord. While we will be continuing to livestream our services through our new website, we are also pleased to announce that we will be opening the doors to both churches.
First Baptist Church has opened their doors since the beginning of June 2020. Millinocket Baptist Church is opening their doors on July 12th, 2020. After much prayer, the leadership feels that we can create a safe atmosphere in which we can gather as the body of Christ and worship without fear of contracting the disease. With that said, there are several new, temporary, guidelines in which we are asking every member and attender to adhere to during this pandemic.
If you feel sick or have a temperature please stay home.
Entry into church building will be through the side door near the ramp. This is to make sure that there is only one entrance. This is also the door where the lift is located. (Millinocket Baptist only, First Baptist has only one main entrance.)
Face coverings are required for both entry into the building and leaving. You may remove your face covering when you are seated if you are comfortable doing so. There will be no judgment of anyone who chooses to wear a face covering during the service.
Please remain 6 feet of distance between yourself and anyone else within the church. Family units may sit together as well as friends who have been gathering together for the last few months. Seats and pews will be cordoned off, please adhere to this and do not remove ribbons or signs.
Hand sanitizer, gloves, and masks are available in the event that you have forgotten your own.
Congregational singing will be at a minimum. The recommendation is that there should not be any singing, but the singing of praise to our Lord is a part of our worship as the body of Christ. You may sing... in a conversational tone... at least for a few weeks while we evaluate week to week. There will be no standing.
Communion will be done through individual, disposable juice cups and wafers. You will be required to pick them up as you enter the building as they will not be distributed to you as normal.
There will be a systematic release of the congregation following the benediction. Please do not get up and start to leave until your row has been released by the pastor. This is to keep social distance guidelines and to make sure that there isn't any bottlenecking at the door. We ask that you be patient in this.
All chairs, doors, and other areas where people have been during the service will need to be disinfected. For this reason, we ask that you keep any walking around the building to a minimum. Bathrooms are available, but on the same floor as the sanctuary.
As we come together again as the body of Christ is is also important to understand the need to love one another with patience. The recommended number of persons allowed in the building is 50 and below. While we can hold more than that, with social distancing, we will follow the recommendation. Because of that, we ask that if the church reaches the maximum number of attenders, and you are a regular attender, that you would be loving to offer your seat to a guest. You may catch the service during the livestream.
If there is a continuation of having the maximum number of people within the church, we will be adding another service to accommodate.
These are definitely unprecedented and challenging times. However, by prayer, being diligent, evaluating the situation around us, and maintaining social distance and personal hygiene, we can safely gather together and worship our God.
If you have any questions, or would like to talk to the pastor about these guidelines, please drop us an email or call the pastor at (207) 447-8565.