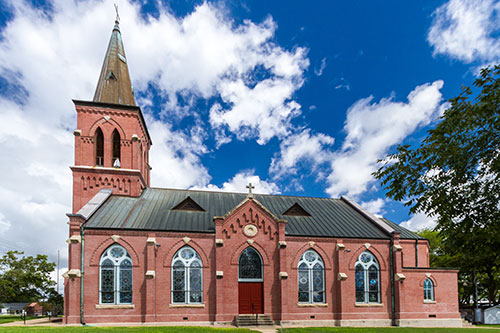 For Katahdin is a combination of two American Baptist Churches in the heart of the Katahdin region. Situated in the towns of Millinocket and East Millinocket, Maine, we have a beautiful backdrop being the highest point in the state; Mt. Katahdin.
Together the Millinocket Baptist and First Baptist of East Millinocket churches share one pastor. Pastor Tim Bossie has a heart for the Katahdin region and works within both communities to foster an atmosphere of faith and discipleship. The hope is simple: to see people come to know Jesus Christ and grow in their Christian faith. For over 100 years the two churches have been helping spread God's good news here in our hometown and throughout the world, and we pray that God will continue to use our congregations. Whether you've been attending church for years or haven't stepped into a sanctuary in decades, we hope you'll come and join us at one of the two churches.
During the service, you'll hear our faith expressed in the songs we sing, prayers we offer up and our pastor's preaching. All parts of our service are grounded in the Bible, which we are committed to upholding. At both churches, we agree with the Holy Scriptures and believe them to be complete and not lacking in anything.
No matter what your Christian background is (or isn't), we hope you'll join us on Sunday. The service times are 9:30 at First Baptist Church and 11 AM at Millinocket Baptist Church.